Digital Marketing For Dropshipping
The dropshipping business model is becoming increasingly popular and for good reason. It's a great way to start an online business with little up-front investment, and it's relatively easy to get started. But if you want to be successful with dropshipping, you need to have a solid marketing strategy in place.

And that's where digital marketing comes in. By using various digital marketing channels, you can reach a large audience of potential customers and generate interest in your dropshipping business. In this post, we'll take a look at some of the best digital marketing strategies for dropshipping businesses.
There are a lot of different digital marketing strategies that can be used for dropshipping, but which ones are the most effective?
Here are some digital marketing tips for dropshipping that can help you get started:
1. Use SEO to Your Advantage One of the best ways to market your dropshipping business online is to use search engine optimization (SEO). By optimizing your website and content for relevant keywords, you can attract organic traffic from people who are searching for products like those that you sell. This can be a great way to get high-quality leads who are more likely to convert into customers.

2. Utilize Social Media Platforms Another effective digital marketing strategy for dropshipping is to utilize social media platforms such as Facebook, Twitter, and Instagram. You can use these platforms to promote your products and drive traffic back to your website or store.

Additionally, social media can be a great way to connect with potential customers and build relationships that could lead to sales down the line.
How Digital Marketing Works?
Digital marketing is the process of using technology to promote your products or services. It can be done through various online channels, such as email, social media, search engine optimization (SEO), and pay-per-click (PPC) advertising. The goal of digital marketing is to reach a larger audience than you would with traditional marketing methods.

This is possible because more people are now connected to the internet than ever before. Over 3 billion people worldwide have access to the internet. This means that there are more potential customers for your business on the internet than there are in the real world.

However, it also means that you need to be more strategic in your marketing efforts to reach them. Here's a look at how digital marketing works and how you can use it to promote your business:
1. Identify Your Target Audience The first step in any digital marketing campaign is to identify your target audience. This can be done by looking at factors such as age, gender, location, interests, and even income level. Once you know who your target audience is, you can start planning your campaign around reaching them.

2. Research Your Competition Once you know who your target audience is, it's time to research your competition. You need to find out what they're doing right so that you can do it better.
There's no point in reinventing the wheel – just learn from what others have already done. Use tools like Google AdWords Keyword Planner and Amazon Best Sellers Rank to help with this research.
3. Choose Your Channels Now that you know who your target audience is and what your competition is up to, it's time to choose which channels you want to use for your digital marketing campaign. There are many different options available, such as email, social media, SEO, and PPC advertising. You must select the channels that will work best for reaching your specific target audience.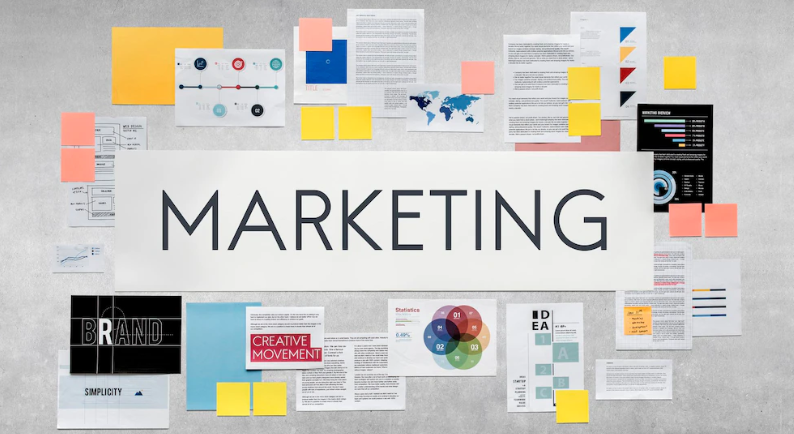 Is Dropshipping Digital Marketing?
Dropshipping is a business model in which e-commerce entrepreneurs sell products without having to carry any inventory. When a dropshipper receives an order from a customer, they simply contact the supplier, who will then ship the products directly to the customer's doorsteps. Dropshipping is often seen as a way to start an online business with little up-front investment, and it can be a great way to learn about running an eCommerce store.

However, dropshipping is not digital marketing. Digital marketing is a marketing strategy that uses digital channels such as search engines, social media, email, and websites to reach customers. Dropshipping is simply one method of fulfillment that eCommerce businesses can use.

While digital marketing can be used to drive traffic to a dropshipping store, it's not the same thing as dropshipping.
What is the Best Marketing for Dropshipping?
There is no one answer to this question as the best marketing for dropshipping will vary depending on the products you are selling, your target audience, and your budget. However, some general tips that can help you get started include
1. Use social media platforms to reach out to potential customers. This can be done by creating engaging content that highlights your products and sharing it on platforms such as Facebook, Twitter, and Instagram.
2. Make use of online advertising tools such as Google AdWords and Bing Ads. This will allow you to specifically target individuals who are searching for products that you sell.

3. Develop a strong email marketing campaign. This can be achieved by compiling a list of potential customers and sending them regular newsletters or promotional offers relating to your dropshipping business.
How Do You Market Dropshipping?
When it comes to dropshipping, there are a few key ways to market your products and business successfully. Utilizing social media platforms, search engine optimization (SEO), and email marketing are all excellent means of driving traffic to your dropshipping store.
1. Social Media Platforms There are billions of people using social media platforms like Facebook, Twitter, and Instagram every single day. This provides a massive opportunity to reach potential customers with your product listings and marketing campaigns. When creating social media posts, be sure to use high-quality images or videos, catchy headlines, and hashtags relevant to your niche.
You can also run paid ads on social media platforms which can be highly effective in reaching new audiences.
2. Search Engine Optimization (SEO) Making use of SEO techniques is essential for any online business looking to rank higher in search engine results pages (SERPs).
By optimizing your website content and product listings for specific keywords related to your niche, you can attract organic traffic from people searching for those terms on Google and other search engines. In addition to on-page SEO tactics, building backlinks from high-quality websites is also important for improving your SERP ranking. Guest blogging, directory submissions, and profile creation are all great ways to generate quality backlinks pointing toward your site.

3. Email Marketing Dropshipping businesses can also find success with email marketing campaigns directed at their target audience. Creating a newsletter or promotional emails featuring your latest products or discounts is a great way to keep customers engaged with your store while also generating sales leads.
Which Social Media is Best for Dropshipping?
There is no one-size-fits-all answer to this question, as the best social media platform for dropshipping depends on several factors, including your target market, product niche, and personal preferences. However, some of the most popular social media platforms for dropshipping include Shopify, AliExpress, and eBay. Shopify is a popular eCommerce platform that allows you to create an online store and sell products directly to customers.

Dropshippers can use Shopify to source products from suppliers and then list them for sale on their shopfronts. Shopify also provides a range of tools and features to help streamline the dropshipping process, making it a great option for those just starting. AliExpress is another popular option for drop shippers, as it offers access to a wide range of products at wholesale prices.

Dropshippers can use AliExpress to find suppliers and source products at low cost, before listing them for sale on their website or another marketplace. While AliExpress doesn't offer the same level of automation or support as Shopify, it can be a good option for those looking for a more hands-off approach. eBay is also worth considering as a platform for selling dropship products.

While eBay isn't specifically designed for dropshipping businesses, its large customer base and easy-to-use listing tools make it a viable option. What's more, many people already search eBay when they're looking to buy products online – so if you can get your listings in front of potential buyers here, you could see some good results.
Conclusion
Are you looking to take your dropshipping business to the next level? If so, then you need to start focusing on digital marketing. There are a lot of different aspects to digital marketing, but one of the most important is search engine optimization (SEO).

SEO is all about making sure that your website appears as high up in the search engine results pages (SERPs) as possible. The higher up you are, the more likely people are to click on your listing and visit your site. And, of course, if more people visit your site then you're more likely to make sales.

So, how can you improve your website's SEO? There are several things you can do, but one of the most important is to create high-quality content. This means writing articles and blog posts that are interesting and informative and including relevant keywords throughout.

Another great way to improve your SEO is to build links to your website from other websites. This can be done by guest posting on other blogs or by leaving comments on relevant forum threads with a link back to your site.
Please follow our social media  Platforms ( Facebook, Twitter, Linkedin)
Still, have questions?
Just fill up the contact form or call us at +88 01623128710 to get a free consultancy from our expert or you can directly email us at hello@webxtarlab.com. We would be happy to answer you.