Maximizing Facebook Ad Targeting for Optimal Results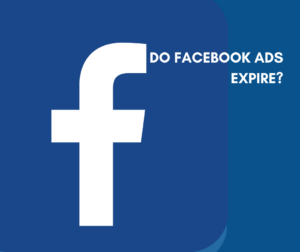 In today's digital age, Facebook has emerged as one of the most effective platforms for businesses to reach and engage with their target audience. With over 2.8 billion monthly active users, Facebook offers a vast pool of potential customers. However, simply running ads on the platform isn't enough; you need to optimize your ad targeting to ensure you're reaching the right people. In this article, we will explore strategies and techniques to maximize the effectiveness of your Facebook ad targeting for optimal results.
Define Your Target Audience
The foundation of successful ad targeting lies in understanding your target audience. Clearly define your ideal customer by considering factors such as demographics, interests, behaviors, and psychographics. Conduct market research, analyze your existing customer base, and leverage Facebook's Audience Insights tool to gain valuable insights into your audience's characteristics.
Utilize Custom Audiences
Facebook provides a powerful feature called Custom Audiences, allowing you to target specific groups of people based on their interactions with your business. You can create custom audiences from sources like your website visitors, email subscribers, app users, or even offline customer data. Leveraging these custom audiences helps you reach people who are already familiar with your brand, increasing the likelihood of conversions.
Leverage Lookalike Audiences
Once you've established custom audiences, you can take it a step further with Lookalike Audiences. Facebook's algorithm analyzes the characteristics and behaviors of your existing custom audience and finds similar users who are likely to be interested in your products or services. Lookalike Audiences expand your reach to new potential customers who share similarities with your existing customer base, enhancing your ad targeting capabilities.
Utilize Detailed Targeting Options
Facebook provides a wealth of detailed targeting options to help you narrow down your audience further. You can target users based on demographics (age, gender, location), interests, behaviors, job titles, and more. By refining your targeting, you can ensure your ads are displayed to the most relevant audience, maximizing your chances of engagement and conversions.
Test Multiple Ad Sets
A/B testing is crucial to optimize your Facebook ad targeting. Create multiple ad sets with different targeting parameters to determine which audience segments respond best to your ads. Test different combinations of demographics, interests, and behaviors to identify the most effective targeting options. Continuously monitor the performance of your ad sets and make data-driven adjustments to improve your targeting strategy.
Utilize Facebook Pixel
Implementing the Facebook Pixel on your website allows you to track user behavior, optimize your ads for conversions, and build retargeting audiences. By analyzing the data collected through the pixel, you can refine your ad targeting based on user actions, such as page visits, product views, or abandoned carts. This data-driven approach enables you to deliver highly relevant ads to potential customers who have already shown interest in your offerings.
Monitor and Optimize
Regularly monitor the performance of your Facebook ad campaigns and make necessary adjustments to optimize your targeting strategy. Facebook's Ads Manager provides valuable insights into ad reach, engagement, click-through rates, and conversion metrics. Analyze these metrics to identify patterns and trends, and make informed decisions to refine your targeting parameters for better results.
Conclusion
Optimizing your Facebook ad targeting is a continuous process that requires careful analysis, testing, and refinement. By defining your target audience, leveraging custom and lookalike audiences, utilizing detailed targeting options, testing multiple ad sets, implementing the Facebook Pixel, and monitoring and optimizing your campaigns, you can enhance the effectiveness of your Facebook ads and drive better results for your business. Remember, understanding your audience and delivering highly targeted ads is key to maximizing your return on investment in Facebook advertising.