Web Design Services
When it comes to professional web design services, there are a lot of factors that you need to take into account. First and foremost, you need to make sure that the company you hire has a good reputation. There are a lot of fly-by-night operations out there that will take your money and run, so you need to be careful.
If you need a new website or even just a redesign of your current site, you may be wondering what web design services are out there and how to choose the right one for you. Here's a quick rundown of some common web design services and what they typically entail. First, let's start with the basics: most web design services will include creating or updating the visual look of your website, including things like choosing colors, fonts, and layout.

The goal is to make your site not only visually appealing but also easy to navigate and use. Next, many web designs you need include coding and development work. This can range from simple HTML and CSS coding to more complex programming in languages like PHP or Java.

If you have specific needs for your website, such as e-commerce functionality or data management, make sure to ask about these services when contacting a potential designer. Finally, don't forget about ongoing maintenance and support once your site is up and running! Many designers offer monthly or yearly packages that include hosting, security updates, backups, and more.

This can be especially helpful if you're not comfortable managing these things yourself. There are plenty of great web design services out there – it just takes a little research to find the right fit for your project. And once you do find the perfect designer (or team of designers), you can rest assured knowing that your website is in good hands – allowing you to focus on running your business!
Web Design Services near San Antonio, Tx
If you need web design services near San Antonio, TX, look no further than the experts at Webxtarlab. Our team of experienced designers and developers can create a custom website for your business that is both visually appealing and functional. We'll work with you to ensure that your site meets all of your specific needs and requirements, and we'll make sure it's optimized for search engines so that potential customers can easily find you online.

Contact us today to learn more about our web design services or to get started on creating your perfect website.
Web Design services in Austin, TX
If you need a web design company in Austin, TX, look no further than Webxtarlab. For over 10 years, we have been providing businesses with the highest quality web design and development services available. We are a full-service agency, which means that we can handle every aspect of your online presence from start to finish.

Some of the services we offer include responsive web design, eCommerce development, content management systems (CMS) integration, search engine optimization (SEO), social media marketing, and pay-per-click (PPC) campaigns. No matter what your specific needs may be, we have the experience and expertise to get the job done right. What sets us apart from other web design companies is our commitment to customer service and results.

We take the time to get to know each of our clients and their businesses so that we can create a custom solution that meets their unique needs. And because we want our clients to succeed as much as they do, we always go above and beyond to make sure they are happy with the final product. If you are ready to take your business to the next level with a professionally designed website, contact us today for a free consultation.
We look forward to helping you grow your online presence!
Web Design Company in Texas
Many web design services in Texas can create a professional website for your business. A good web design company will have a team of experienced designers and developers who can create a custom website that fits your specific needs. They will also be able to provide you with a wide range of services, including search engine optimization, social media marketing, and pay-per-click advertising.

When choosing a web design company in Texas, it's important to find one that has a proven track record of success. Ask for references from past clients and see examples of their work. Also, be sure to read online reviews before making your final decision.
Once you've found a few companies that meet your criteria, schedule consultations so you can get an idea of their process and pricing structure.
Website Design Company
When it comes to website design, there are a lot of different factors that you need to take into account. If you want to have a successful website, then you need to make sure that your website is designed well. This is where a Website Design Company can help you out.

A Website Design Company will be able to help you with the overall look and feel of your website. They can also help you with making sure that your website is easy to navigate and use. In addition, a Website Design Company can also help you with optimizing your website for search engines.

By doing this, you will be able to get more traffic to your website, which can lead to more sales. If you are looking for a Website Design Company, then there are a few things that you need to keep in mind. First of all, you need to make sure that the company has experience in designing websites.

This way, they will be able to understand your needs and requirements better. In addition, it would be better if the company is located near you so that they can easily meet with you and discuss the project in detail.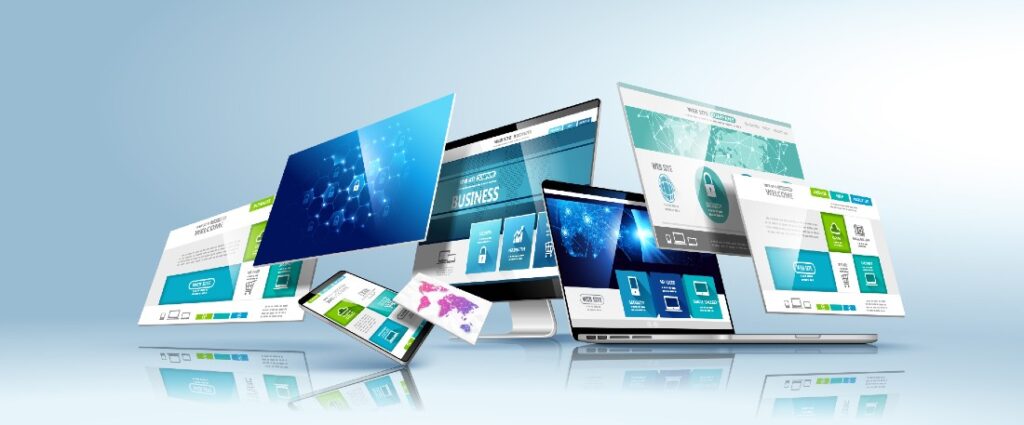 Credit: www.infront.com
What are Web Designing Services?
Web design services are professional services that businesses can use to create a website. Website design generally refers to the process of creating a website including the layout, colors, text, graph, and overall look of the site. Many web design companies also offer other services such as web development, eCommerce solutions, search engine optimization (SEO), social media marketing, ting, and more.

The main purpose of website design is to create a site that is easy to navigate and looks gator to attract visitors. A well-designed website can help a business stand out from the competition and increase traffic to their site which can lead to more sales or leaMany factors got go into designing a website including the target audience, type of business, but, diet, and more.

It is important to work with a professional web designer who understands your needs and can create a site that meets your goals.
How Much Do Web Designers Charge?
The average web designer charges between $50 and $100 per hour. However, many web design services also offer fixed-price services, which can range from a few hundred dollars to several thousand dollars. The exact amount you'll pay depends on the scope of your project, the experience of your web designer, and other factors.
What Services Should a Web Designer Offer?
As a web designer, you should offer a variety of services to your clients. This will allow you to cater to the specific needs of each client and ultimately provide them with a website that meets their expectations. Some of the services you may want to offer include:

-Web design and development -Graphic design -Search engine optimization (SEO)

-Content creation -Marketing and advertising -Social media management

-Web hosting -Maintenance and updates Ultimately, the services you offer as a web designer should be tailored to the individual client.

By understanding the needs of your client, you can put together a package of services that will help them achieve their goals.
What are the 3 Types of Web Design?
When it comes to web design, there are three main types: static, dynamic, and responsive. Static web design is the most basic type of web design and is usually used for small websites with simple content. Dynamic web design is more complex and is often used for larger websites or those with more complex content.

Responsive web design services are the most advanced type of web design and allow websites to be viewed on all devices – from desktop computers to mobile phones.
Conclusion
If you need a new website and need to give your current website a facelift, consider using our web design services. Our professional web designers will create a unique and eye-catching website that reflects your brand and meets your business goals. Whether you need a simple website or an eCommerce site, our web design services can help you get the results you want.
Contact us today to learn more about how we can help you grow your business online.
Check our social media (Facebook, LinkedIn)
Still, have questions?
Just fill up the contact form or call us at +88 01623128710 to get a free consultancy from our expert or you can directly email us at hello@webxtarlab.com. We would be happy to answer you.